Everything You Need to Know About the New iPhone 11
Unless you've been in a cave or in the middle of a long digital detox, you might be aware that Apple have just revealed the new iPhone 11. In their now annual September event they announced that the new handsets will be released on 20th September 2019. Pre-orders for the anticipated handset start as early as 1pm on Friday 13th September. In a surprise to no-one, they have a range of models and pricing options to fit most budgets but the higher-end models go over the £1000 mark. The pricing for all of the upcoming iPhone 11 models is as follows:
iPhone 11: £749
iPhone 11 Pro: £1,049
iPhone 11 Pro Max £1,149
If you have a keen eye for details, you may have noticed the standard iPhone 11 is cheaper than last year's XR release (hooray!). It's a notable change from the norm, which may be partially sparked by fierce competition from Samsung and a 23.2% drop in iPhone shipments during Q1 of 2019. It's not bleak though — the competition is good. It means you get a cheaper phone with some tidy new features, and many of the revered features from the iPhone XR. It also means the iPhone XR has seen a bigger price drop than usual, being slashed from £749 to £629 since the announcement. Not too bad...
So what are the new iPhone 11 features?
Dual 12-megapixel cameras
Perhaps the most noticeable upgrade on the iPhone 11 is the addition of two cameras on the rear, in contrast with one on the XR. This dual camera has been bumped up to 12 megapixels from 7 too, with one of the lenses offering ultra wide-angle shots and video with its 120-degree lens. Handy for capturing everyone in a group shot. The Pro and Pro Max models feature an additional lens, with three rear cameras in total, putting the optical zoom up to 4x.
Apple have added a 12-megapixel TrueDepth camera to the front of the new iPhone 11 too; with a slightly wider angle lens letting you squeeze more people into images than before. New sensors will also make Facial ID 30% faster. The salient point Apple want you to know about the front camera though, is that it lets you take slow-motion selfies, which they have declared are to be called 'slofies' (but we'd rather you didn't).
Faster processor
The iPhone 11 comes with an all new processing chip: The A13 Bionic. Apple claim this is the fastest chip ever in a smart phone. Their keynote presentation featured results to back this claim up, but you might want to take those with a pinch of salt until they can be independently tested.
Having said that, the A13 is Apple's most efficient chip to date, utilising Apple's 7 nanometre process. That means there are 8.5 billion transistors on each chip — the A12 had only a mere 6.9 billion... That means more processing power for all three models in the new line-up.
Longer battery life
This comes as a direct result of the power efficiency achieved with the A13 Bionic chip. The four basic A13 cores use 40% less power, while the remaining high-performance cores require 30% less power than the A12. This improves upon the already exceptional battery life of the XR, packing up to one hour of extra juice.
New aesthetics
The iPhone 11 features a newly reworked, glass and aluminium chassis design. Apple claims it's the toughest on any smartphone to date. There's also six new eye-catching colours to choose from. Some of the smaller changes include a centred Apple logo on the back, with removal of the iPhone text from the logo for a more minimal style.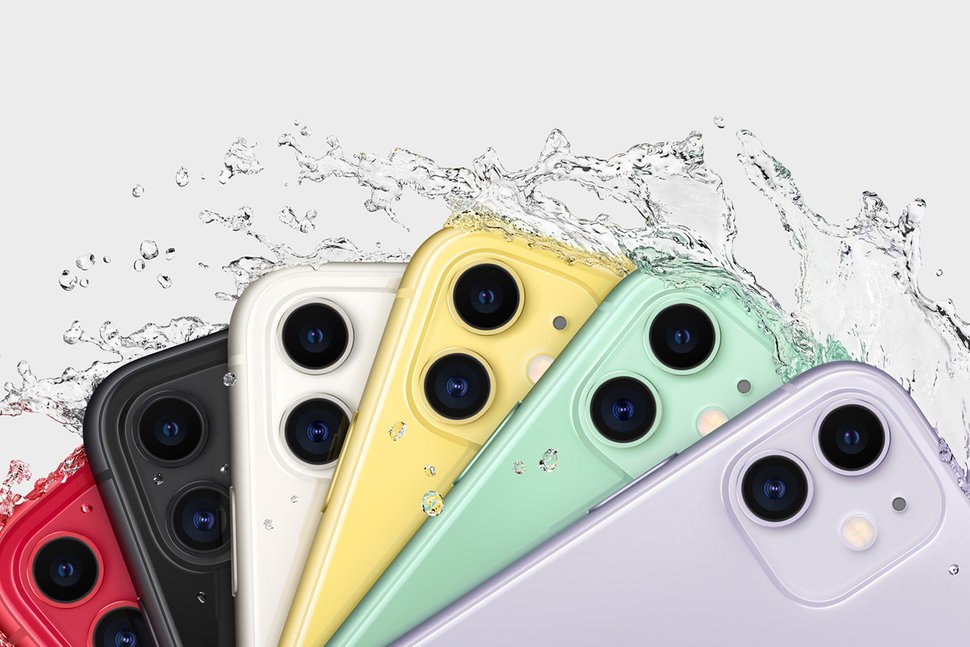 What are some lesser-known new features of the iPhone 11?
U1 chip
We've been through the biggest changes coming to the iPhone 11. Now let's talk about the smaller additions you may have missed. The new U1 chip for example — which has gone largely unnoticed, lets you beam memes at your mates by pointing your phone at theirs. In other words, it's a more accurate, directional version of AirDrop, which is one of the new features that will be built in to iOS 13.
The chips' purpose is to allow accurate location tracking, like improved spatial awareness and precise pinpointing of other U1 chips. The better AirDrop functionality is one of the benefits of the chip, but it may come to have other uses too.
Improved water resistance and audio clarity
Improved water resistance (IP68) will allow you to submerge the phone in up to 2m of water, so it's safe to drop in the bath, or even take for a swim.
The introduction of Dolby Atmos with spatial sound may also excite audio fans, potentially offering greater audio clarity and dynamics for a clearer listening experience.
And the rest...
Though this isn't a ground-breaking release, it does come at a slightly lower price, while introducing a considerable performance boost and some nifty new features. Things like an impressive camera, quicker processing speed, and an even longer battery life may be enough for the Apple enthusiast. But the real question on many people's minds is whether it's worth the upgrade. After all, the iPhone 11 does retain many of the same features as the X. Let's have a look at those...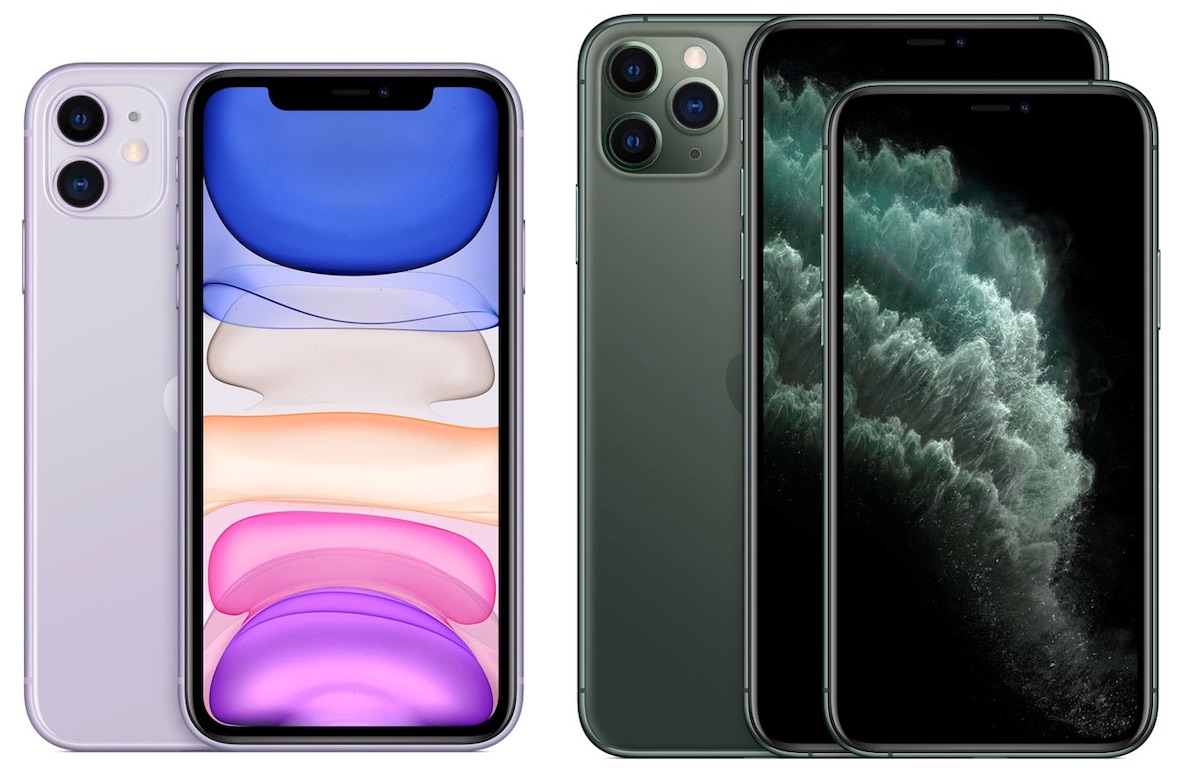 Notch and display
One thing that has stayed much the same is the design. Apple have decided to keep the notch this year, which may be a stylistic deal-breaker for those who want as much screen real-estate as possible. Or for users who have simply gotten used to the luxury of having an unhindered viewing space. However, this is a recent luxury that many smartphone users may not be all that concerned by.
The liquid retina display will be keeping the same size, resolution and pixel density too. Though the display is a pleasure to the eyes, some may have hoped for a higher resolution on the standard model with this release.
With the dimensions and weight being almost identical to the previous models, it's apparent this is more of an incremental upgrade and not really a 'big game changer' release.
To put things in perspective though, there's still enough new features here to justify buying the iPhone 11 over the XR. You get a considerably better camera, with new features like night mode, True Tone and better lighting effects. The phone is faster and the battery lasts for longer, which will apparently offer a great performance boost for gaming if you're into that. The new iPhone 11 certainly offers enough to make this a worthy new release and potential upgrade for those looking for a shiny new handset!
Using with a SIM contract
As with most newer smartphones, the longevity of the tech means that even if you're buying new, the iPhone 11 will be a great smartphone to keep for an extended period. Switching between SIM contracts to make sure you're on the best, and most-affordable contract for you will mean in the long run you're paying less than getting an expensive contract with the iphone included.
Every new iPhone always bodes well for the refurbished market. It may be a little way off but the second-hand market for iPhones will be great when Apple or Samsung release their next handset and the top-spec iPhones are recycled into the market for savvy SIM contract owners to sweep up and make the most of!